Viva Villazón!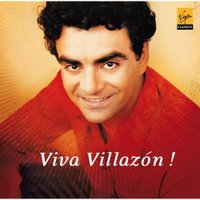 Best of Rolando Villazón (CD; 57 m 30 s)

Live in
Prague
- Concert from Smetana Hall (DVD; 51 m)

Virgin Classics 504762-20

***** $$$
If you are new to the art of Mexican tenor Rolando Villazón, this combination CD-DVD set is the one to buy. The CD contains selections from all the recital discs he made when under contract to EMI/Virgin Classics. While the 35-year-old singer is still very much in his vocal prime, his hectic schedule and a tendency to give unstintingly have taken a toll on his voice, at least temporarily. A certain unreliability has crept into his singing, resulting in a 6-month hiatus in the latter part of 2007. (He resumed performing this January, as Werther at the Vienna State Opera, to cautiously good reviews). His Virgin Classics output dates from 2004-6, when his voice was in pristine shape. His Italian opera arias disc - my personal favourite - was recorded in 2004 with the late Marcello Viotti. Everything is sung with gorgeous tone, rock-solid technique and his trademark sense of drama. His ingratiating, darkish timbre recalls a young Plácido Domingo; his liberal use of mezza voce is an unalloyed pleasure. Also in this potpourri is the French album from a year later with Evelino Pidò, and a marvellous third disc of mixed repertoire under the baton of Michel Plasson. Everything has been previously issued except for "Donna non vidi mai" from Manon Lescaut, the Puccini Des Grieux role he has yet to sing onstage.
However beautiful Villazón's voice is, a substantial part of his magic is visual. A charming and irrepressible personality onstage and off, Villazón exudes an unbridled joy of singing that is infectious. You can get a glimpse of it in the concert from Prague, taped in November 2005. It was a relatively short concert of ten arias, all your usual chestnuts. In thrilling voice, he gave his all vocally and dramatically. He even took the trouble to learn a few words in Czech and had the local audience eating out of his hand. Let's hope he has completely recovered from what ailed him for the past year or so, as a tenor of his stature is hard to find. Highly recommended!
-Joseph K. So
Labels: opera, product_review, villazon