Measha Brueggergosman admits to gastric surgery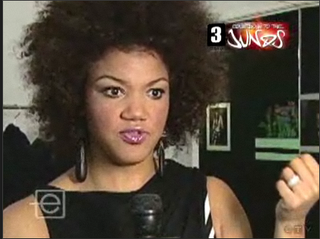 Canadian soprano Measha Brueggergosman admitted to eTalk Daily, CTV's entertainment newsmagazine, in a segment that was telecast April 3rd (see
http://watch.ctv.ca/Redirect/?EpisodeId=5431
) that she had gastric surgery, and that it was responsible for her dramatic weight lost of 150 lbs.
It's not clear why Brueggergosman originally withheld the true reason for her weight lost. As we reported in
this blog
in December, Brueggergosman told
Chatelaine
magazine in a cover story that two years of
Bikram yoga
was responsible for her weight lost. A web search shows that up until Feb. 17, the soprano still credited Bikram yoga in a
story
in the Ottawa Citizen. On Feb. 21, in a
Diary
published in the National Post she finally admitted,
Today [Feb. 10] is also the anniversary of my mini-gastric bypass surgery. Three years ago today, I took control of my own weight loss and underwent surgery. Since she had already seen my Dad through a quadruple bypass, my mom was the perfect companion. Feb. 10 is ALSO my Mom's birthday. Can you imagine? "Happy birthday, Mom!Now, excuse me while I count backwards from 10 for the anaesthesiologist." I almost ended up not being able to have the surgery because the day before I was scheduled, my blood pressure was perilously high. The doctors had to put me on drugs overnight to bring it down. I literally made it there just in time.
And two-and-a-half years ago, I discovered Bikram yoga. I was actually forced to acknowledge my own physicality for the first time in my life.
Brueggergosman will host the 2007 Juno Award Dinner on Saturday, April 5, in which the classical awards will be presented.
Update
(2008-04-05):
Brueggergosman has published a letter in the April 2008 issue of
Chatelaine
explaining that initially she wanted to keep her medical information private. More to come.
Update 2
(2008-04-06):
Last night, Brueggergosman won the Juno for Best Vocal Album.
➢
Links
Labels: News, opera, weight lost