Queen Elisabeth Singing Competition Finals Day 3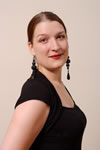 Isabelle DRUET
Georges BIZET Près des remparts de Séville [CARMEN – CARMEN]
Wolfgang Amadeus MOZART Ah, scostati ! – Smanie implacabili [DORABELLA – COSÌ FAN TUTTE]
Gustav MAHLER Wer hat dies Liedlein erdacht ? [DES KNABEN WUNDERHORN]
Henri DUPARC Au pays où se fait la guerre [GAUTIER]
Henry PURCELL Thy hand, Belinda – When I am laid [DIDO – DIDO AND AENEAS]
Gioachino ROSSINI Nacqui all'affanno [CENERENTOLA – LA CENERENTOLA]
French mezzo Isabelle Druet has a rich, dark mezzo, with just the right timbre for Carmen, and her Sequille was very well sung and well acted, correctly with her hands behind until she "frees" herself from the robe binding her at the end. Similarly, her "Smanie implacabili" was sung with much expression, fully bringing out the ditzy qualities in Dorabella's personality. Dramatically she applied the same broad strokes to the Das knaben Wunderhorn song, to its detriment. Yes, it is a playful song, but it needs a more child-like, innocent and folksy delivery. I would have liked a bit more contrast between Dorabella and Mahler. The Duparc, on the other hand, was delivered perfectly. Despite her dark mezzo, she has a secure top which served her well in these pieces. Again, her rich tone is perfectly suited to Dido's Lament, but I must say she sacrificed clarity of the words for beauty of tone, which admittedly was much in evidence. Her English was hard to understand, with all the consonants suppressed - she has a strange way of singing "remember me....."! Her "killer blow" was Cenerentola's showpiece, "Nacqui all;affanno", which she sang with panache, with excellent coloratura and a fine top. But....but.... the bottom of her voice disappeared in the octave runs - the lowest notes simply failed to sound. A very find effort but not quite perfect, although the audience loved her.
Layla CLAIRE
Joseph HAYDN Es bringe das Wasser – Auf starkem Fittiche [GABRIEL – DIE SCHÖPFUNG]
Wolfgang Amadeus MOZART Ei parte – Per pietà ben mio [FIORDILIGI – COSÌ FAN TUTTE]
Richard STRAUSS Ständchen [6 LIEDER OP.17 – SCHACK]
Benjamin BRITTEN Embroidery in childhood [ELLEN – PETER GRIMES]
Charles GOUNOD Ah, je veux vivre [JULIETTE – ROMÉO ET JULIETTE]
Twenty-six year old BC soprano Layla Clare is a student at Curtis and is already going places, and one can see why. She has a lovely, silvery lyric soprano, with a marvelous timbre and a warm, full middle voice - not always the case with lyrics. The voice is particularly suited to oratorios and lieder. She looks beautiful onstage, always an advantage. The voice also has a fluttery vibrato that is actually quite pleasant, but it can turn tremulous when not fully supported. She opened nicely with "Auf starkem Fittiche" from Die Schopfung - a beautiful start, and she was rewarded by good applause. "Per pieta" - she handled the low section really well without forcing, again unusual in a lyric soprano. Her experience showed - she has already sang Fiordiligi with James Levine at Tanglewood! She is a very fine Mozart singer, as she amply demonstrated here. Perhaps a fly in the ointment is her extreme top, which doesn't ideally bloom. Her "Standchen" was quite beautiful, but she pecked at the notes a la Elizabeth Schumann, and in the process sometimes sounding a little tremulous and not fully supported. I liked her Ellen Orford's Embroidery Aria, finely spun singing, with much inner feeling. The showstopper, Juliette's Waltz, is a piece that should clinch it for a good voice like hers, and it began well. But I think at this point the voice was a little tired. The high notes started to go a little flat, and she was not holding them any longer than absolutely necessary. Still, this piece showed off the lovely qualities of her voice - she would make an ideal Juliette some day. So, it was unfortunate that with really only one minute to go, in the last few bars of the aria, she missed the high B in the final coloratura flourish, and couldn't hold the final high B. One never wants to leave the judges with a bad impression right at the very end of the program, but that's life. There is a reason that singing is compared to a high-wire act - it's dangerous!
YOON Jung Nan
Hugo WOLF Er ist's [ZEHN LIEDER – MÖRIKE]
Giacomo PUCCINI Si, mi chiamano Mimì [MIMÌ – LA BOHÈME]
Charles GOUNOD Ah, je veux vivre [JULIETTE – ROMÉO ET JULIETTE]
Giuseppe VERDI È strano – Ah, fors'è lui – Folie ! Folie ! – Sempre libera [VIOLETTA – LA TRAVIATA]
Korean soprano Jung Nan Yoon has a voice that is quite rare - a budding lirico-spinto of good size, yet at this point in her young age, she can still dispatch a high E flat, as in the end of Sempre libera. The voice is of good size, opulent and technically very secure. A student at Indiana University, she is very well schooled, musical, and has a nice stage presence. If I were to fault her, she doesn't have a good trill - necessary at the end of Juliette's Waltz, and she has a tendency to swallow the words, suppressing the consonants. As a result sometimes you just can't hear what she is singing, not just above the stave - common with high voices - but even in the middle. This evening, she wore a beautiful sleeveless white gown with a black lace top, classy-looking if a touch severe for someone so young. She opened with the short "Er ist's" by Wolf, a fanfare to warm up the voice and the audience. It was brave of her to sing Mimi's aria, considering its popularity and the tendency of the audience to compare with their favourite renditions. Yoon sang it beautifully and idiomatically, with good Italian, even if hers wasn't the last word on all the melisma, portamento, legato we are used to in this piece. Then it was Juliette's Waltz. Unlike Clare's problems at the top, Yoon's was completely secure and the whole aria was wonderfully rendered and she received a big hand. Violetta's great scena was more of a challenge, and again, she sang it very well if without a uniquely personal stamp, which at this stage is perhaps unrealistic to expect.
If I had to pick, I would vote for Yoon, but it can easily be a tie between Druet and Yoon. You can watch it in the archive by going to
http://video.cmireb.be/
Labels: Concert_Review, Isabelle Druet, Layla Clare, Queen Elisabeth Singing Competition, Yoon Jung Nan