Violinist cranks up boldness from cold to hot
By L.H. Tiffany Hsieh
Italian violinist St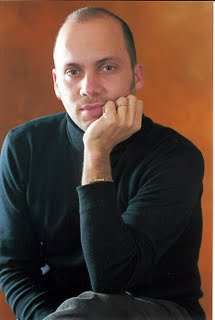 efano Montanari took some big risks with Tafelmusik while playing one of the most well known classical music repertoires at Toronto's George Weston Recital Hall Tuesday night.
In an all-Italian program, guest soloist and conductor Montanari ventured his way through Vivaldi's
The Four Seasons
with choices of tempo, phrasing and articulation that were original and charismatic but at times bordering on odd.
Based on four sonnets to the seasons,
The Four Seasons
is programmatic music at its most extreme. The famous solo violin birdcall in the opening Spring, for example, was played by Montanari with such liberty that the "cheerful song" referenced in the sonnet sounded so refreshing and yet dreadfully fragmented at the same time.
That being said, Montanari worked like a magician on stage, making seamless and breathtaking linkage through the four seasons. His transformative and carefully thought-through interpretation was strikingly bold, complete with killer trills and shocking glissandi.
The other half of the program featured three little-known string sonatas by three of Vivaldi's Venetian contemporaries — Baldassare Galuppi, Tomaso Albinoni, and Giuseppe Tartini. Here, Montanari displayed a masterful understanding of Baroque music and brought forward the pieces with oh so much charm, zing, and fun.
Tafelmusik's playing was crisp and full of life. Under Montanari's leadership, the orchestra produced some of its finest ensemble work ever heard live.
While Montanari was an entertainer whose untucked shirt and buckled boots provided him the flexibility to dance around in circles, Tafelmusik kept things grounded with its commanding presence.
>
www.tafelmusik.org
Labels: Concert_Review, Stefano Montanari, Tafelmusik